Winning Cocktail Inspired by Warmth and Balance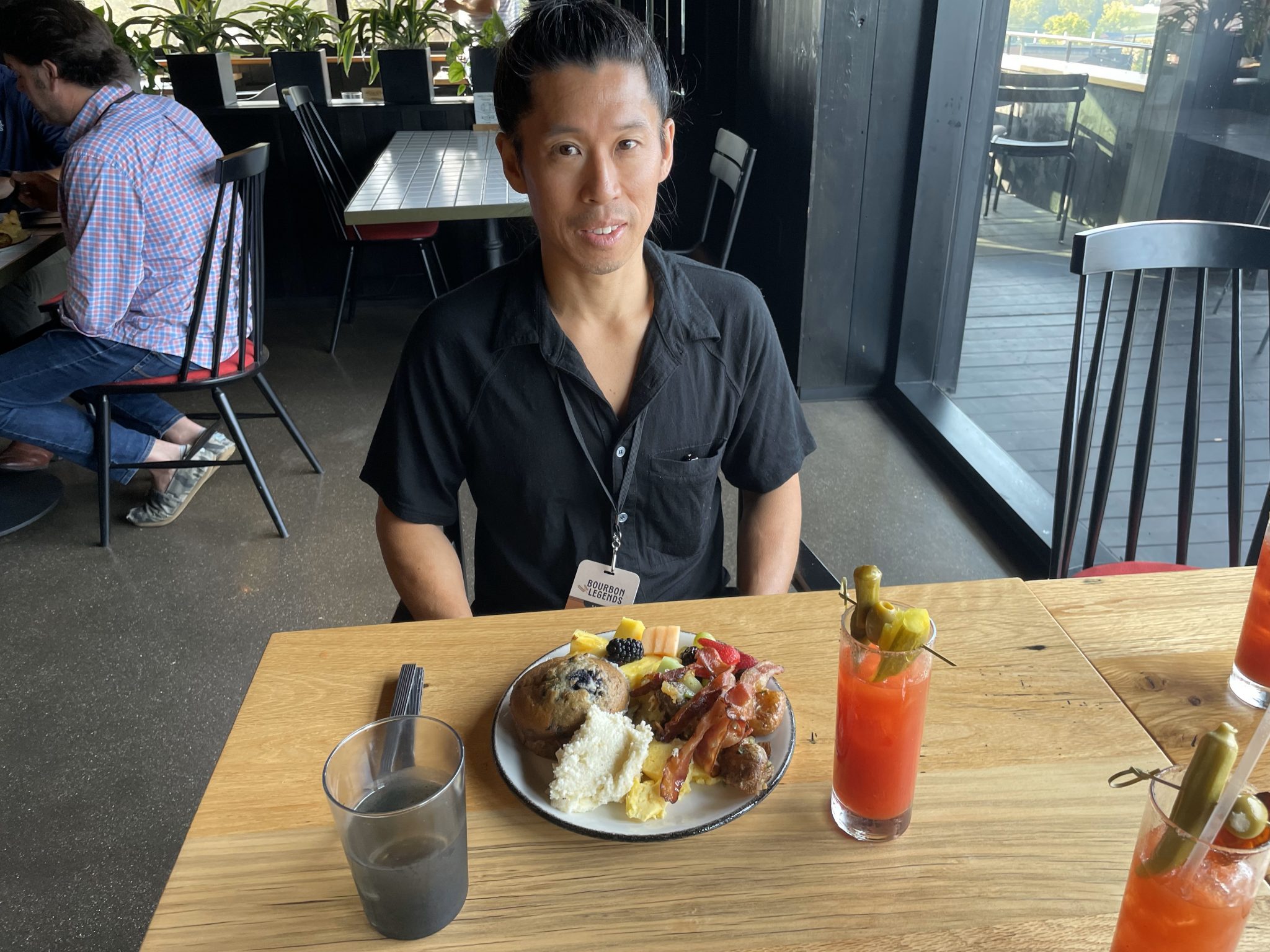 Congratulations to Jeffrey Wong, Lead Bartender at the Cook and the Ox for creating the winning cocktail, Rotten to the Core, in the second Individual competition of the Worldwide Challenge.
Jeffrey won the first prize purse of $200 and embarked on a tour of the illustrious Maker's Mark and Jim Beam distilleries as well as the ABM facility in Louisville, Kentucky.
His creativity for Rotten to the Core came from yearnings for warmth and comfort contrary to the implications of the cocktail's name.
"I drew inspiration from cold winter nights – bundled up in a blanket, sitting next to a fire and sipping on hot apple cider," says Jeffrey.
Jeffrey explains that his cocktail draws out the subtle flavors of vanilla, cinnamon, and clove in the bourbon and pairs beautifully with the apple cider. "This cocktail is balanced, well-crafted, and invokes a feeling of warmth during the cold winter months," he notes.
The reason why the judges chose Jeffrey's cocktail as the winner was because it was simple to make, uses three unique ingredients and is well-balanced with the maple syrup giving it the right weight and Angostura giving it spice notes.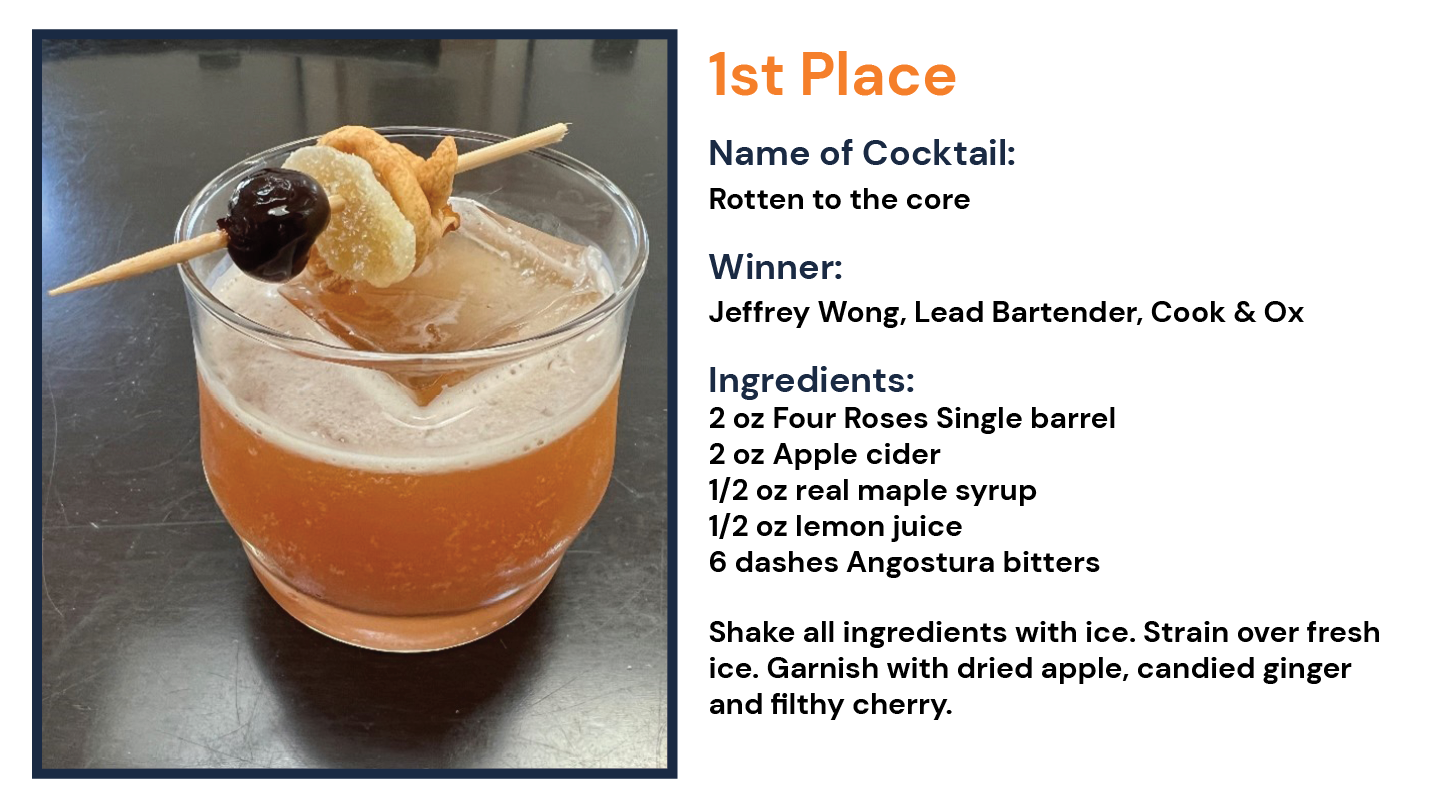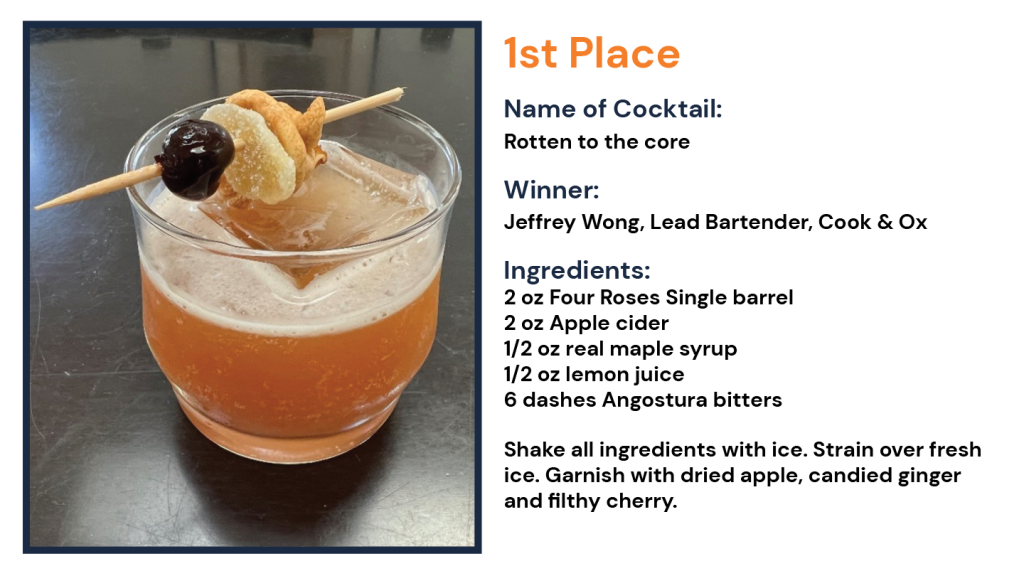 2nd and 3rd Place Winners Get Rewarded Too
The cocktail competition took place from July 15 to August 15 and a select panel of judges reviewed each submission based on the following criteria:
Quality: How delicious is your cocktail?
Originality: How creative is your proposal?
Execution: How easy or difficult is it to execute this cocktail in our bars?
Profitability: How profitable is this cocktail for Areas USA?
The second-place winner is Jordan Tyrell, Bar Manager at Ruby Tuesdays. He took home $150 and his cocktail, Gingerbread Old Fashion, won for its simplicity, balance, and first-of-its-kind status.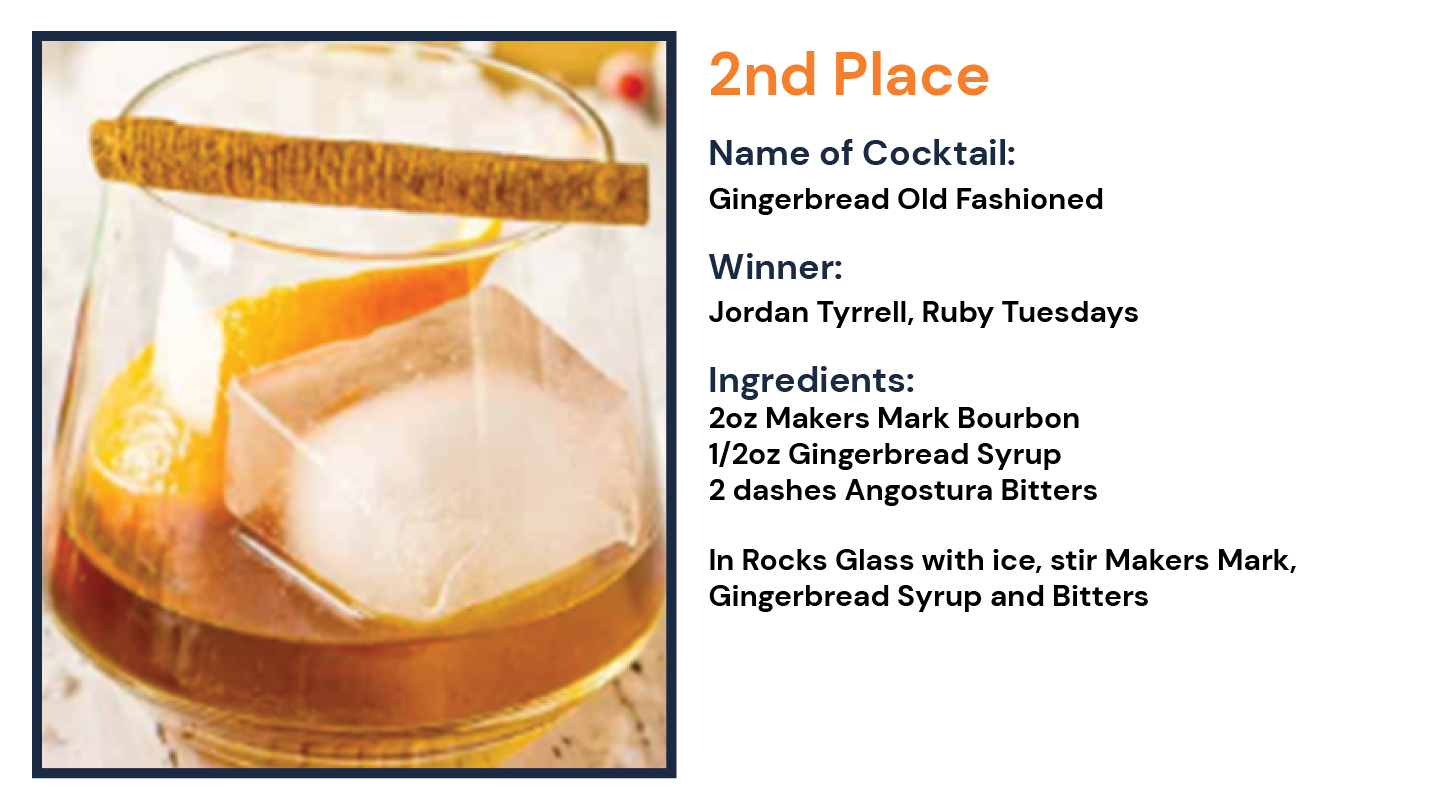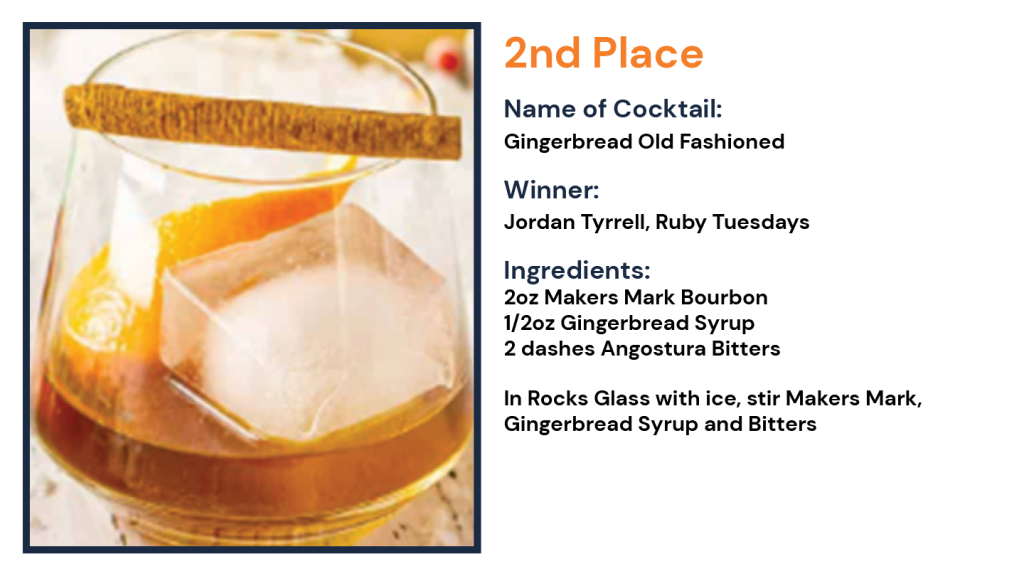 The third-place winner is David Meyers, Director of Operations at LAX. His cocktail, Holiday Fashioned, won $100 and was chosen for its visual appeal, flavor balance of fruit and spice spirit.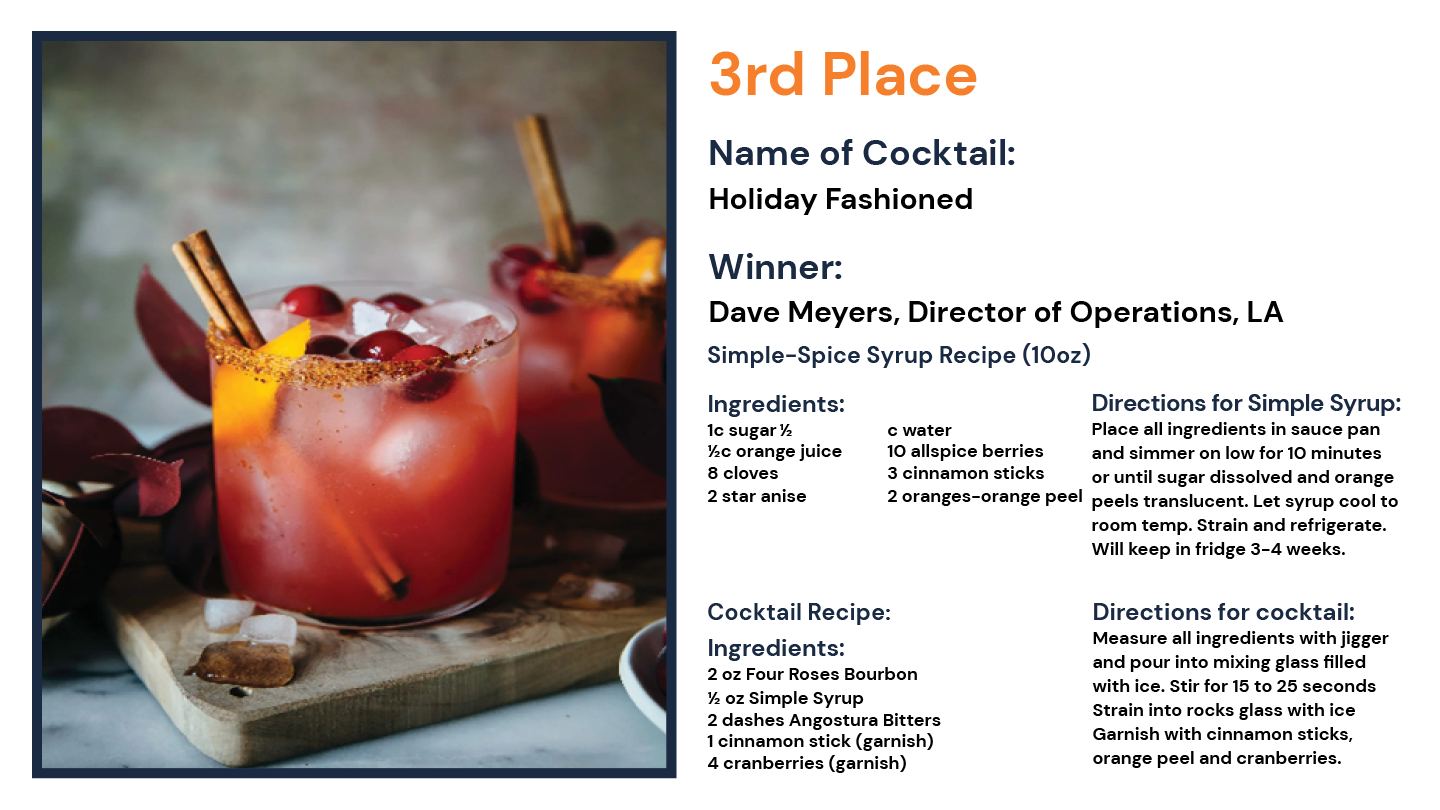 Congratulations to the winners for their attention to flavor, originality, and execution!
Finalists & Notable mentions: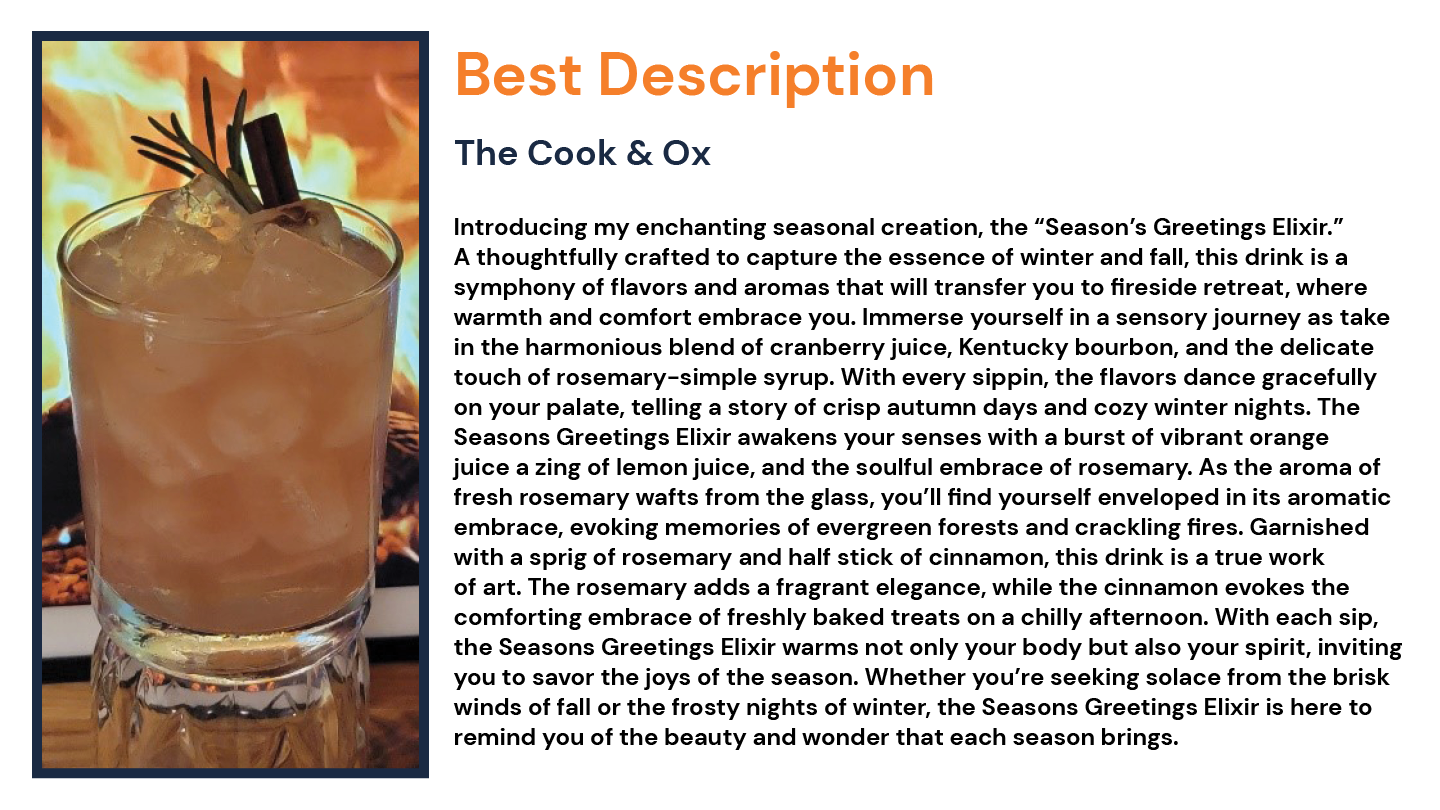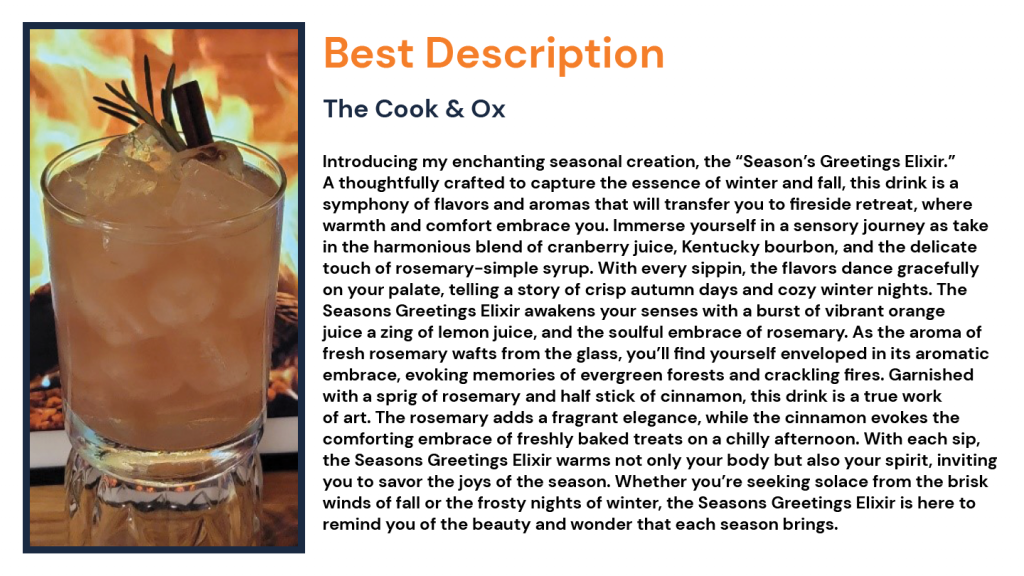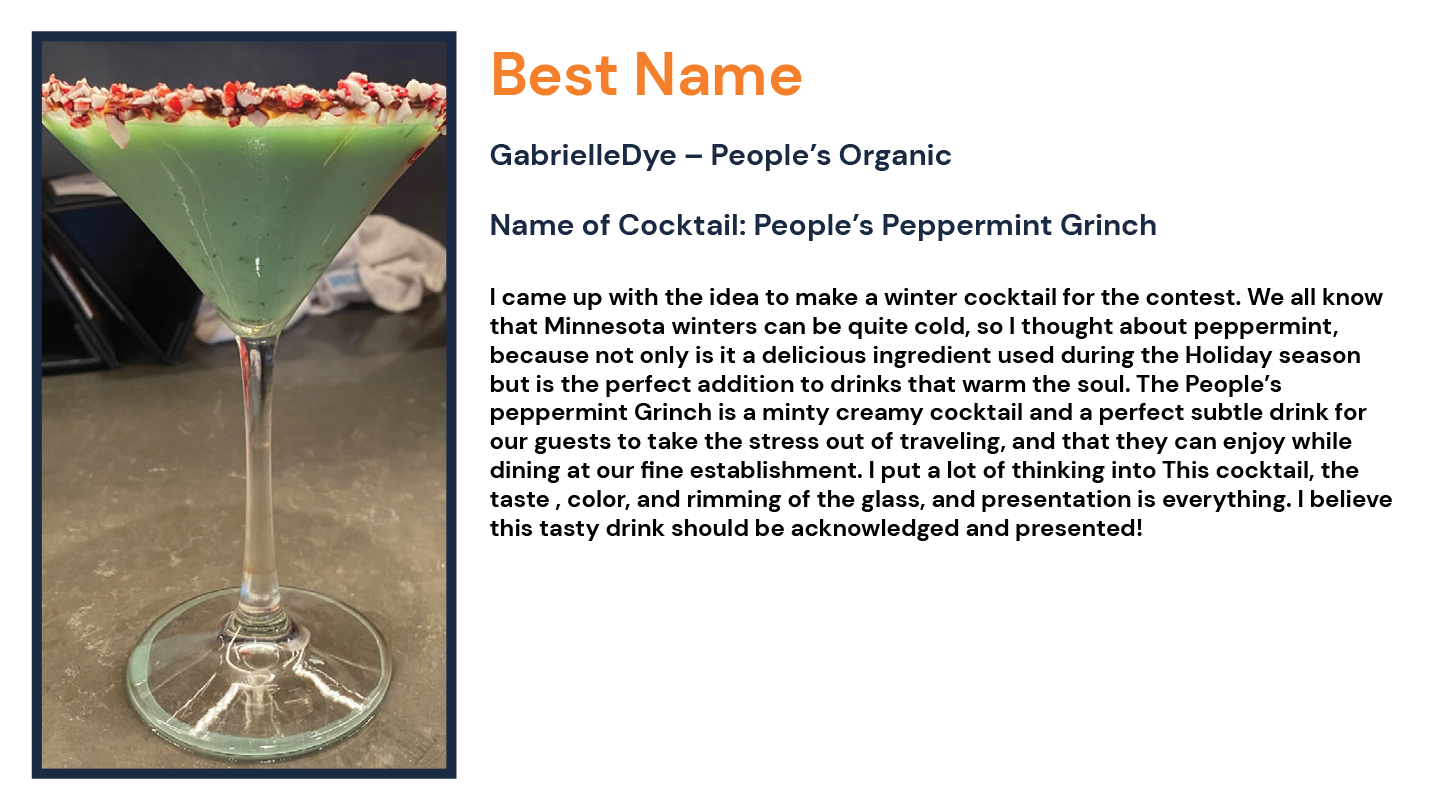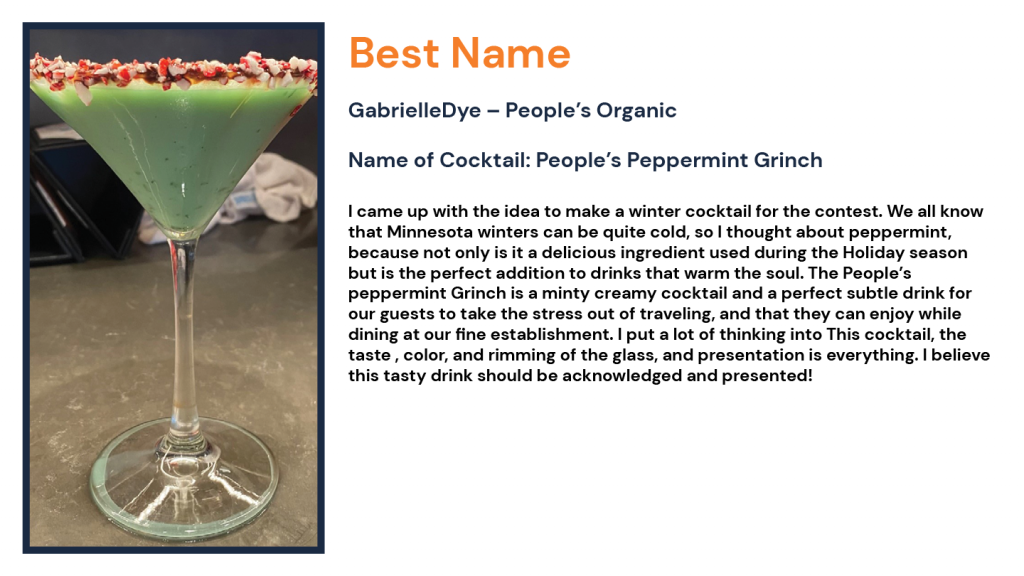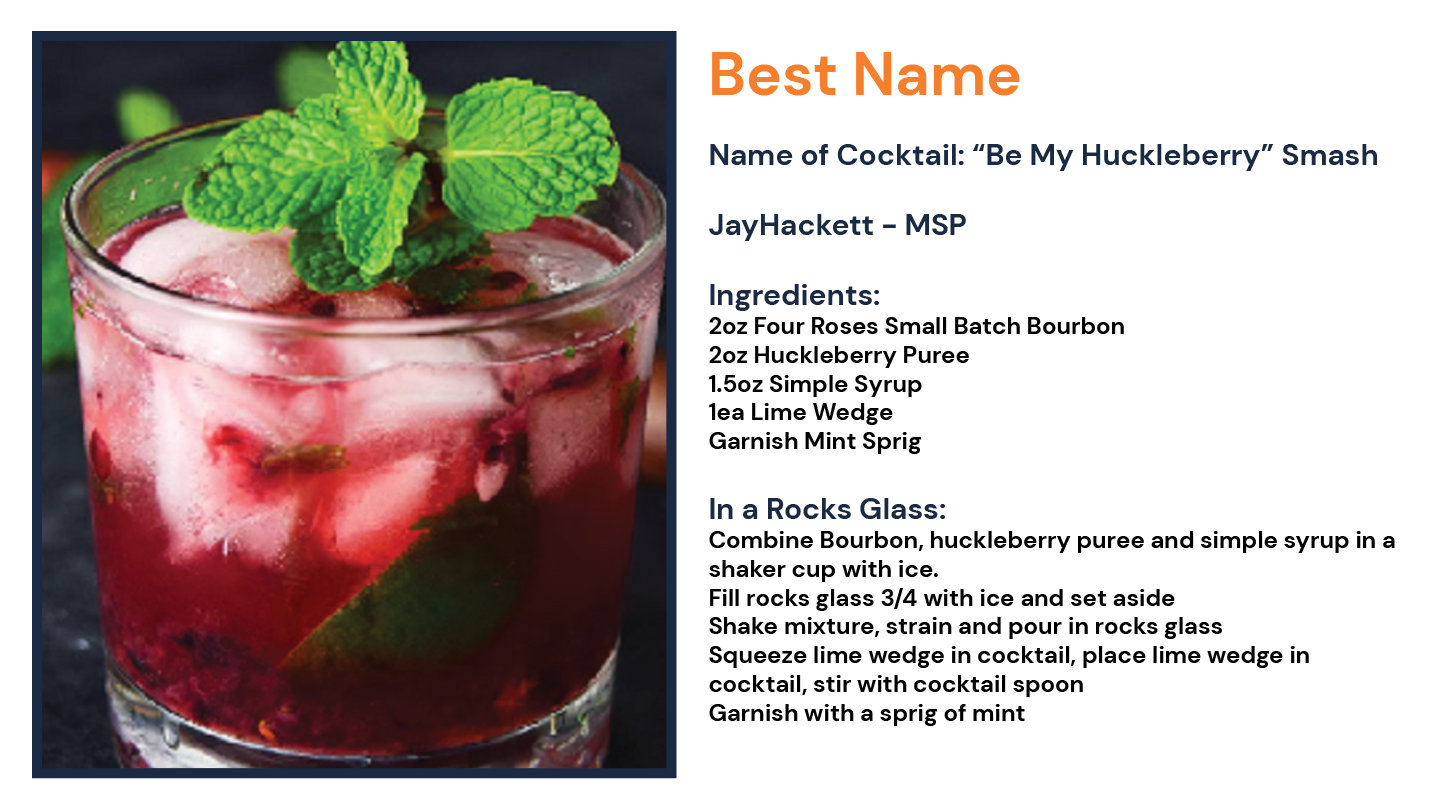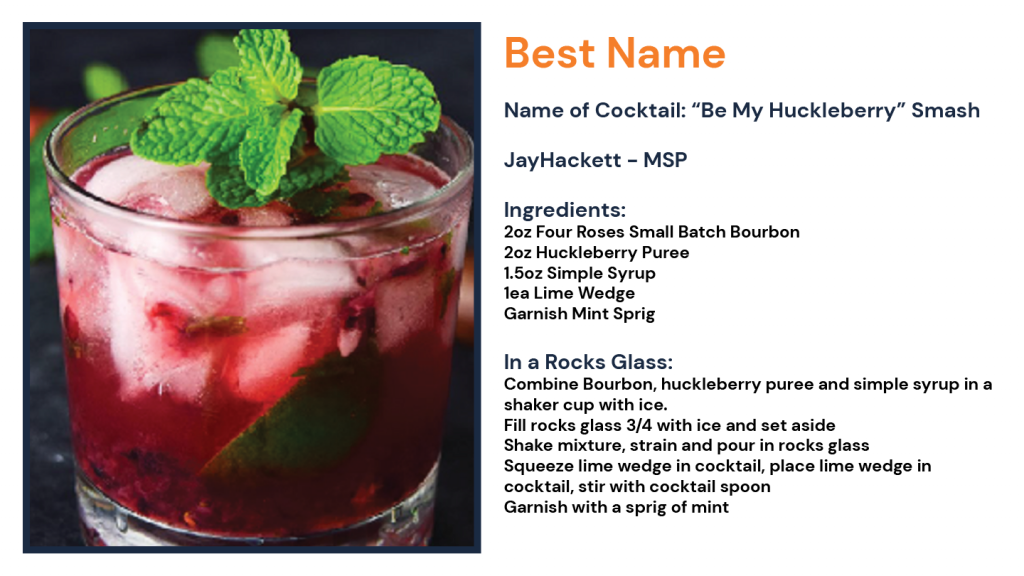 ---