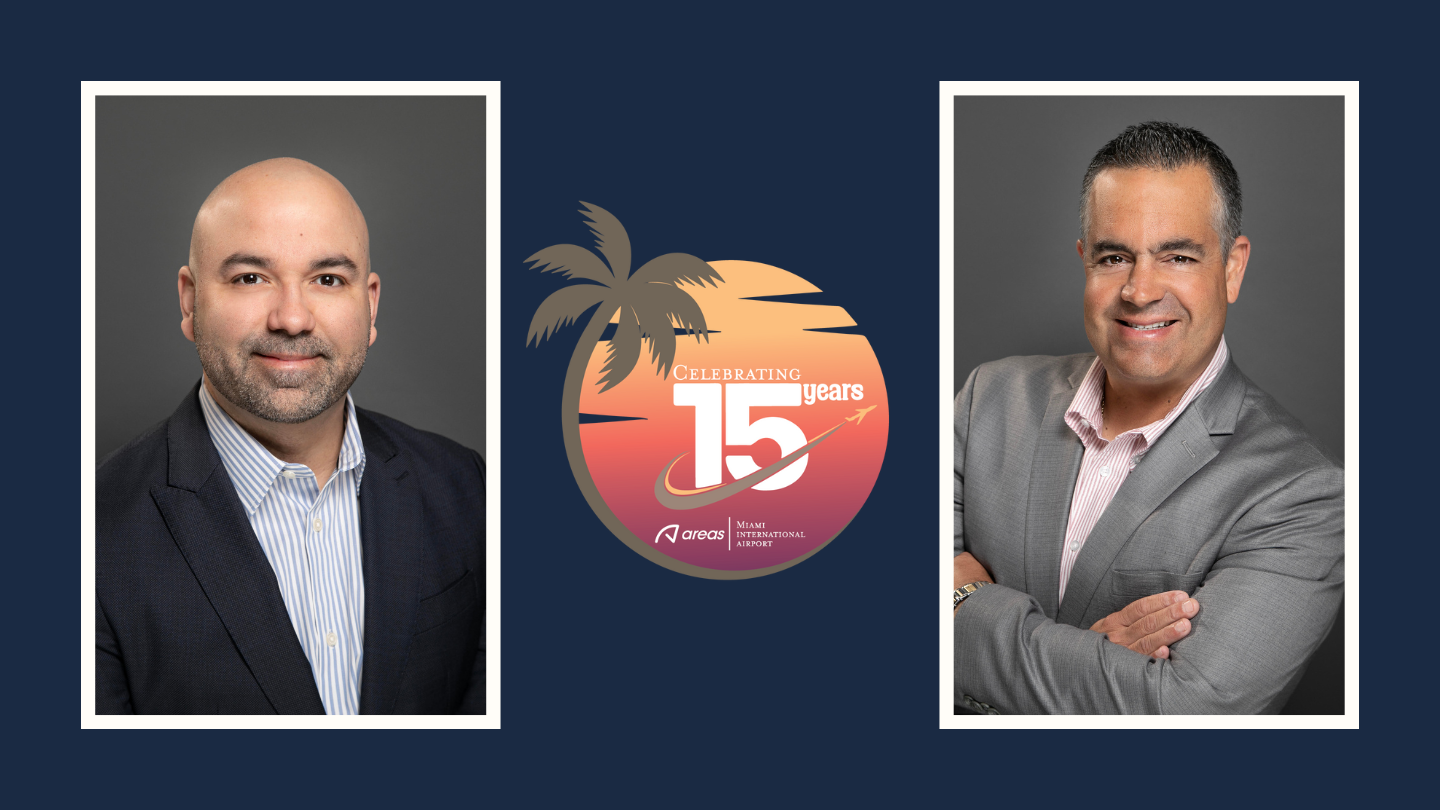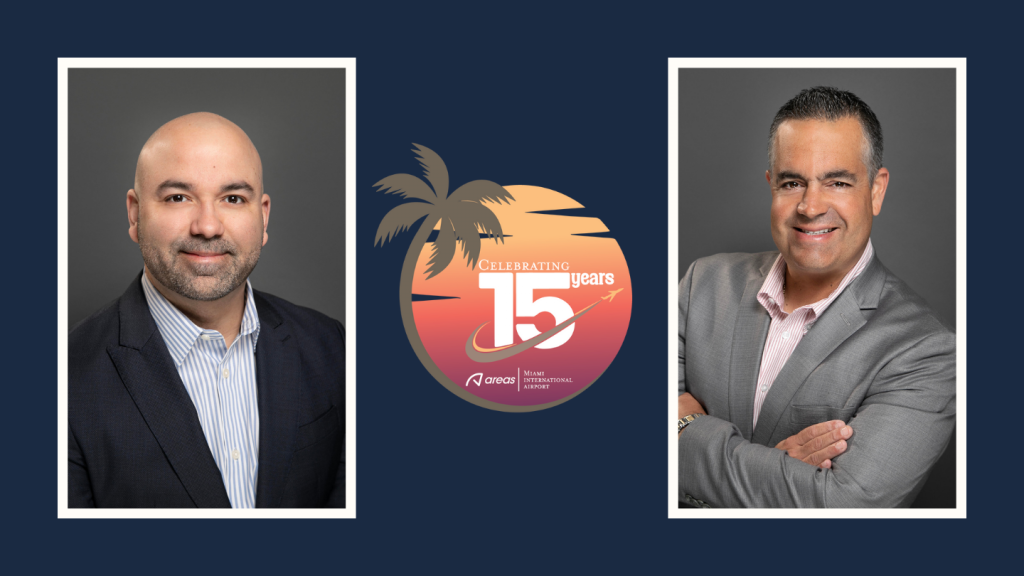 Filinto Galban, Guillermo del Calvo: Dual Power Behind MIA's Success
Filinto Galban never intended to work in a retail store, but he was determined to start a career in airports and was particularly attracted to the opportunities at Areas USA. So, when he was offered a job to work as a supervisor at the MIA Books and Books store, he accepted it (see related story). The position was not part of his career plan but only lasted four months before he was recruited into various food and beverage positions at Areas. Filinto climbed through the ranks to General Manager within six years and shortly thereafter became Regional Director.
In addition to MIA, Filinto oversees the Areas airports in Orlando, Atlanta, Newark, Indianapolis, Detroit as well as the Florida Turnpike Plazas. But he will always hold a special affinity for his corporate family at MIA who taught him what true loyalty and dedication look like.
"The people piece is one of the best things at MIA and I really love how much they care about their jobs and each other. I'm talking about the hourlies, cooks, and cashiers," says Filinto. "If they find an issue they help each other fix it. Of all the properties I've been at, they stand out at always wanting to do better and do whatever it takes to support each other and get things done the right way."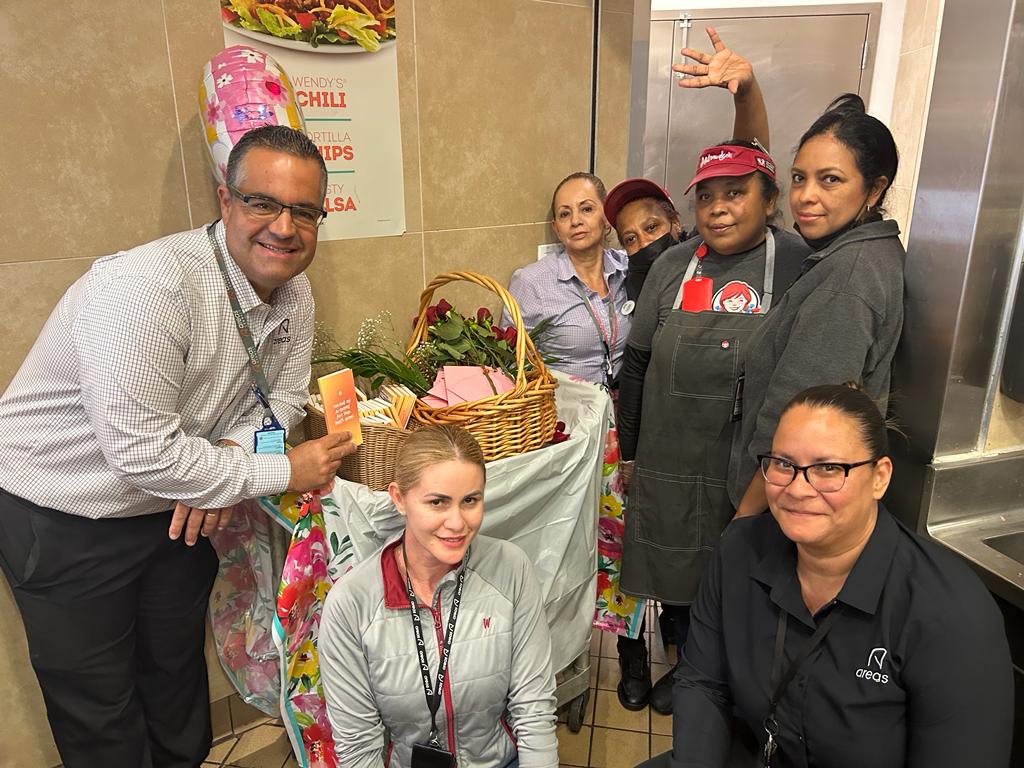 Reasons for Longevity at MIA
When he was just a spry 21-year-old, Guillermo del Calvo landed his first job at Miami International Airport with an operator previous to Areas. That was 26 years ago and minus a couple of stints for schooling and professional endeavors outside the airport, Guillermo has operated and supervised the MIA program in one way or another. Today he is General Manager for Areas, the third operator he has worked with at MIA, and has been witness to many changes throughout the years.
"When I started there were no branded concepts, just moms and pops offering flowered shirts and pretzels," says Guillermo. "Now we have many great brands but it's a lot more complicated; new permitting protocols, much tighter security, more technology and our enplanements have grown tremendously."
Guillermo attributes the growth and development mindset of Areas to why 30% of the team at MIA have worked there for 15 years or longer. "We recognize our team for the hard work they have done and good deeds they do. We give them the training and tools they need to grow and always try to promote from within," he says. He notes that most supervisors started as cashiers and have grown little by little to higher positions.
"Many on our team have grown within our culture and they really like being a part of it," says Filinto. "I really think we are that company of choice."
---