SERGIO RODRÍGUEZ, CHIEF EXECUTIVE OFFICER
Beginning in 2017, Sergio Rodríguez is CEO in the United States. He previously was COO of the company. His leadership philosophy can be summed up as "Business Review, Share Down, and Focus." He applies this philosophy while overseeing operations in 11 international airports nationwide and 9 service plazas along two major U.S. highways. He leads a team of experts that continues to drive and produce a fresh and exciting experience that exceeds its guests' expectations.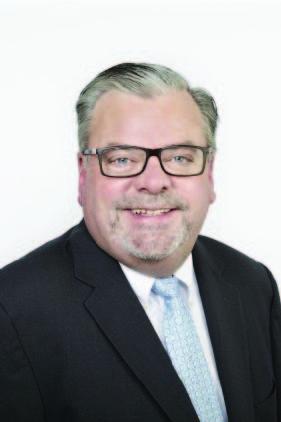 BILL CASEY, CHIEF OPERATING OFFICER
As COO, Bill Casey is responsible for the operations of over 150 concepts in 11 international airports and 9 travel plazas along two major U.S. highways. His extensive industry experience ensure the proper support organization is in place for operational excellence.
VALENTINA ELLISON, VICE PRESIDENT OF BUSINESS DEVELOPMENT
Valentina Ellison is Vice President of Business Development responsible for growing Areas's presence in the U.S. airports and turnpikes. She is an experienced business development strategist with extensive knowledge of the airport concession industry and travel hospitality. During her tenure, she led a number of successful proposals, aligning effective marketing strategies with the company's overall business and growth vision. She is recognized for building long-term relationships with all stakeholders throughout organizational levels while utilizing connections, technology, and research to win new business. As a result of this 10-year tenure, Ellison contributed significantly to the company's substantial growth.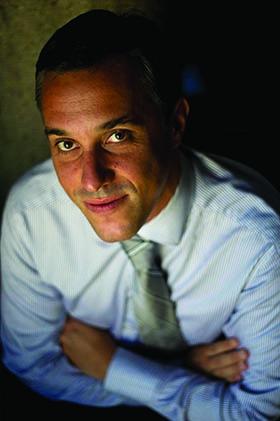 JAIME BARBANOJ, VICE PRESIDENT OF AIRPORT OPERATIONS
Jaime Barbanoj leads all 5 technical departments in Areas USA which set the standard for excellence: Purchasing, Culinary Concept Development, Marketing & Communications, Construction, and Guest Services & Training. These support organizational growth, product diversity, and sustainability for both food & beverage and retail concepts. He oversees the creation of concepts from initial design and offering through construction to training the staff. He also manages strategic logistic partnerships.
ANDREW HOHMAN, VICE PRESIDENT OF TURNPIKE OPERATIONS
Andrew Hohman is Vice President of Turnpikes for Areas USA. He reports to Bill Casey, Areas USA COO, and is a member of the Executive Committee. Hohman started his tenure with Areas in February of 2017 as Regional Director of Operations, Airports. He was responsible for MIA, MCO, DCA, EWR, IND, and ORD. His approach to operations includes a focus on building strong teams, and providing guests with an exceptional experience while traveling through.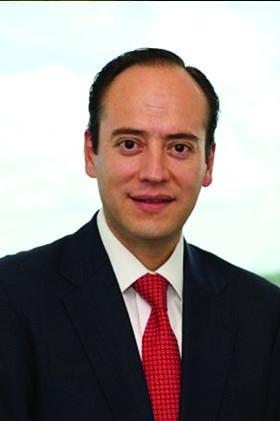 ALBERTO SERRATOS, VICE PRESIDENT OF FINANCE
Alberto Serratos is responsible for over 240 million dollars of revenue generated across the Company. He leads the Finance, Accounting, and Treasury departments, as well as Loss Prevention and Information Technology. Alberto's focus is on supplying support for operations as well as providing reliable financial information for the Company to its shareholders.
VANESSA PEÑARANDA, VICE PRESIDENT OF CORPORATE AND LEGAL AFFAIRS
Vanessa Peñaranda is responsible for leading strategic and tactical legal initiatives. She is directly involved in complex business transactions and negotiating critical contracts. She advises on company strategies and their implementation.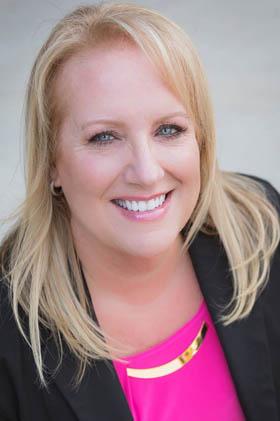 JULIE ANN ROBERTS, VICE PRESIDENT, PEOPLE, TALENT, AND CULTURE
Julie Ann Roberts is the Vice President of People, Talent, and Culture for Areas USA where she leads the strategy for Talent, Labor Relations, Organizational Effectiveness, Learning and Development, Compensation, Benefits and Payroll. She reports to Sergio Rodriguez, CEO for Areas USA, and is a member of the Executive Committee. Julie brings a diverse background to the organization that consists of transformations, mergers, acquisitions, and integrations through various roles in Software Technology, CPG, Distribution and Manufacturing. She focuses on coaching and development of the leadership team to support a sustainable culture for the overall growth of the business.